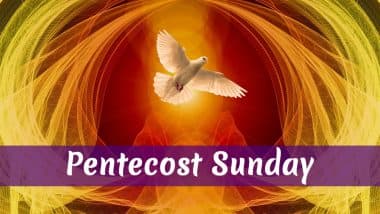 In St Peter's Church porch, at Great Cheverell, you can bring your family to weave fiery-coloured fabric strips into the grid. As you weave yours, think about the way you touch other people's lives with your kindness, joy, patience and self-control.
What other Fruits of the Spirit do you show? Which ones are harder? Can
you ask God or your family to help you?
At school/in church you can write your prayer or message, then tie it on to orange wool and thread it into the weavings in the church porch.
Dear Lord,
We thank you for the gift of your Holy Spirit.
And thank you for The Fruits of The Spirit we see around
us in our friends, our families and our neighbours,
through their gentleness, their love, their patience and
kindness.
Please help us too, to show Your Holy Spirit in the world,
by being kind, welcoming, loving and peaceful. Help us
to be a positive change in the world.
Amen.
For more things to do and learn about Pentecost please open the pdf below.
From the blog
About Me
Hi, I'm Lillie. Previously a magazine editor, I became a full-time mother and freelance writer in 2017. When I'm not spending time with my wonderful kids and husband, I love writing about my fascination with food, adventure, and living a healthy and organized life! Read more
Let's hang out